Shea Butter Cupcake Body Soap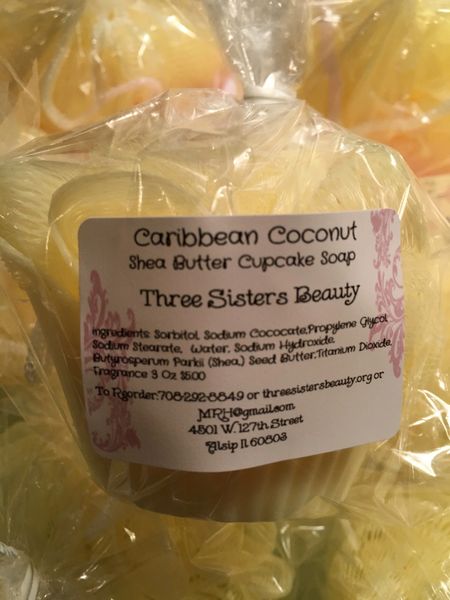 Moisturizing soap enriched with Shea butter attached to a bath and shower pouf. Sure to enhance the lathering action! Perfect for get gym bags, trips and to hang in the shower.
Ingredients: sorbitol, sodium cococate, propylene glycol, sodium stearate, water, sodium hydroxide, buytrosperum parkii (shea), seed butter, titanium dioxide, fragrance.